A healthy start
My very first art directorship was for the British Clinical Journal, way back in the days when the only colour in a magazine was on the front cover.
Produced while I was a student at the Royal College of Art in the early 70's, this was a great opportunity to test my design skills and work with illustrators such as Bob Priest, at a time when graphic designers still had rarity value.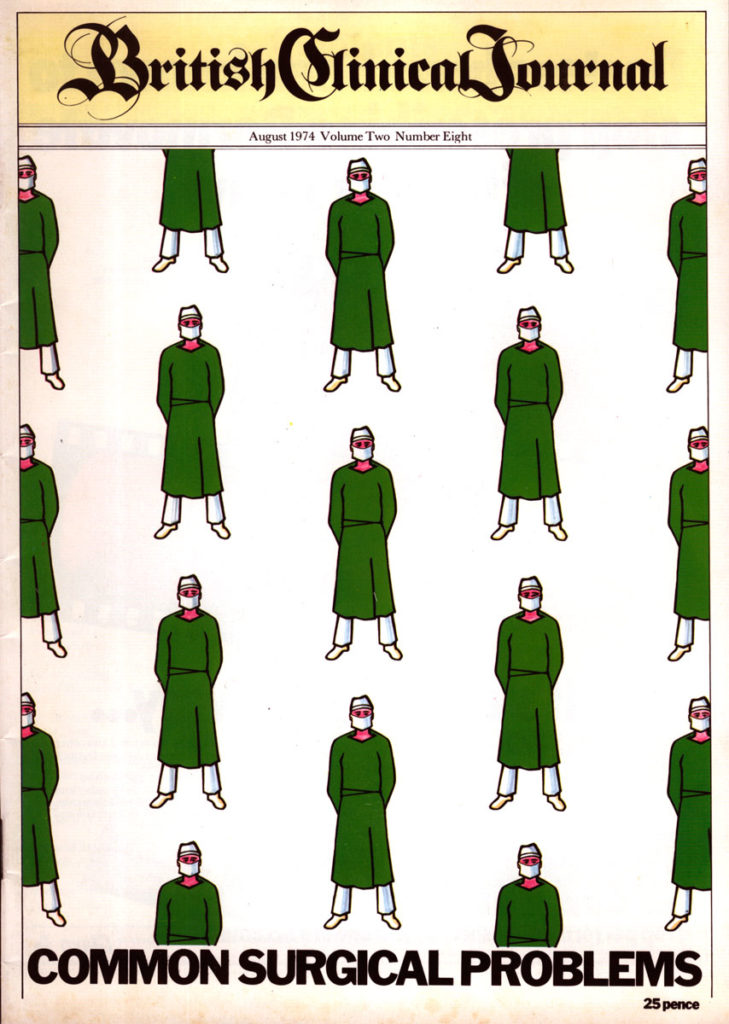 Craftsmen
Before the advent of computers, design involved a high level of craft. Working on a drawing board with technical pens, pencils and rulers, cutting board and bromide with scalpels and pasting all elements with great precision, was a labour-intensive, skilled operation.
Rather like a doctor with a medical bag, every designer carried their own set of tools which he or she was not inclined to share.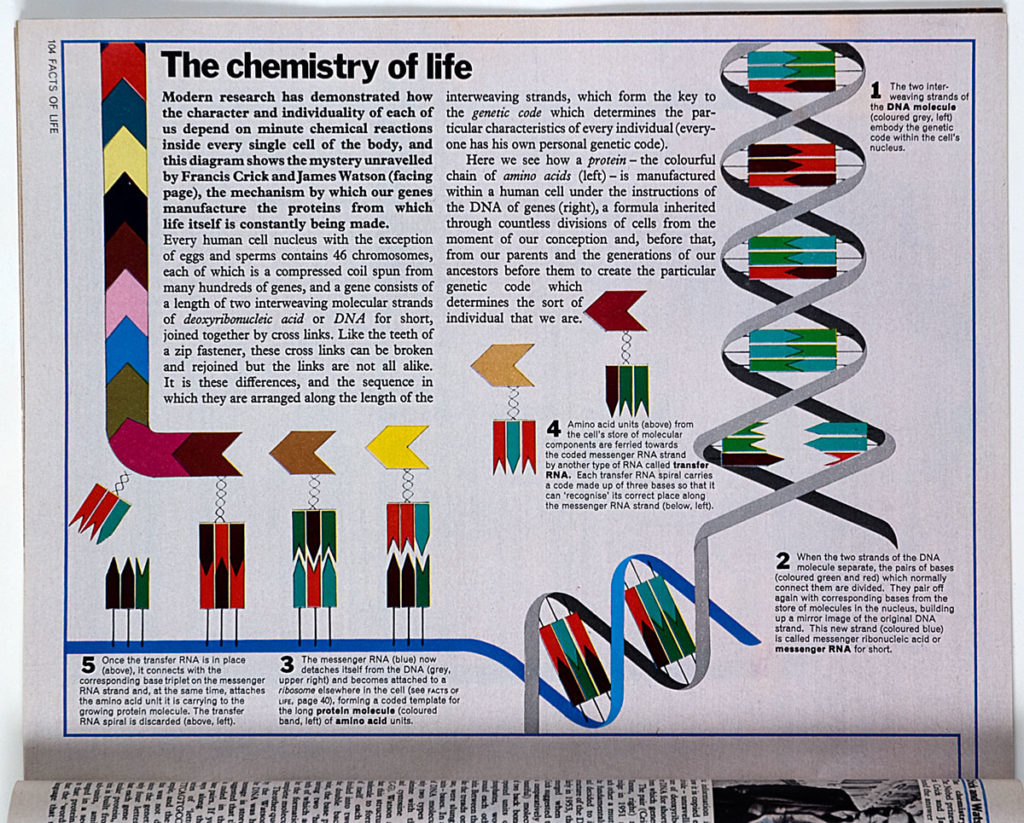 Getting the message across
Information graphics has been a constant theme through our work. I recall the excitement I experienced at the age of six, seeing maps being produced by a mobile army cartographic unit.
The dissemination of information in a clear and concise form is for me central to the practice of graphic design, although surprisingly there are times when designers lose sight of this, and during these periods you can be forgiven for saying 'If you can't read the type, then it's been designed'. In the worst cases, clients believed they could do better, and often did.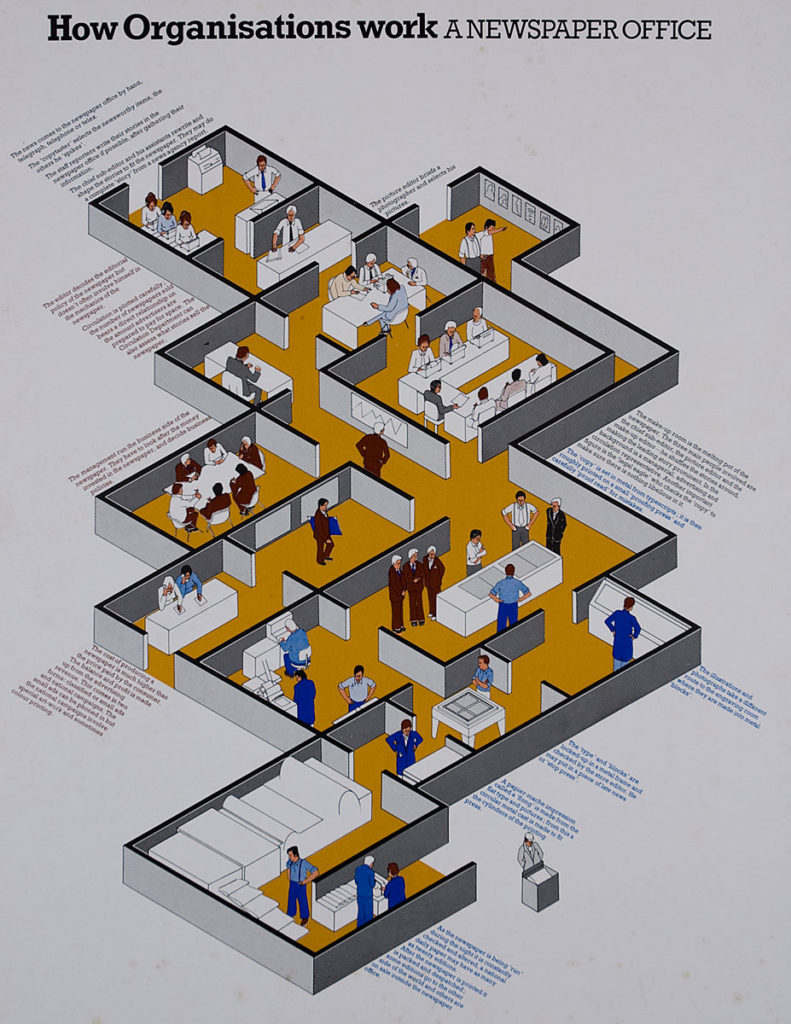 My journey as a graphic designer, an introduction
Part 01 – 1960s In the Beginning: Undergraduate work
Part 02 – 1970s The Royal College of Art & The Advent of Colour
Part 03 – 1970s Starting Out in the Real World
Part 04 – 1970s My First Major Client
Part 05 – 1970s More Than One Man
Part 06 – 1970s Striking It Lucky
Part 07 – 1970s Embracing Ground-breaking Techniques
Part 08 – 1980s Changing Roles for Designers
Part 09 – 1980s Our First Technology Client
Part 10 – 1980s Growing Through Recommendation
Part 11 – 1980s The Dream Client
Part 12 – 1980s Moving into Corporate Design
Part 13 – 1990s Ramping Up the Workload
Part 14 – 1990s Graphic Design goes Global
Part 15 – 1990s A Steep Learning Curve
Part 16 – 1990s Working for The Nation's Favourite
Part 17 – 1990s The Challenge of the Future
Part 18 – 1990s Picking up the Crumbs
Part 19 – 1990s Vested Interest
Part 20 – 1990s Setting the Standard
Part 21 – 1990s Still Growing after All These Years
Part 22 – 1990s New Business from Old
Part 23 – 1990s Keeping up with Demand
Part 24 – 1990s A Full-Service Consultancy
Part 25 – 1990s Into the Unknown
Part 26 – 2000s Learning New Tricks
Part 27 – 2000s Lifestyle Publishing Moves on