Marking up type
The text element of all design jobs used to be treated in just the same way as any illustrative elements, as it was supplied on bromide and cut and pasted onto board as 'camera-ready-artwork.'
To reach this stage, designers estimated the extent of the text when typeset in a certain typeface, size and leading, then sent the hard copy out to typesetters who returned it in 'galley' form.
Any colour was marked on a trace overlay, as were all other instructions relating to the print. Client corrections beyond this point were almost unheard of, as once printing plates were made, the cost of changes was prohibitive.
Selling to the salesman
Working for Alex Lawrie Factors (part of Lloyds Bank) was a high point in the early years. We actually met when they came to sell their invoice factoring services to me, and they were so impressed by our work that they appointed us as their agency.
This account reminds me of just how radically the business has changed over the years. At this stage we were pure ad agency, and along with the creative we planned strategy, bought and placed media and briefed their PR agency. We never did use their factoring services.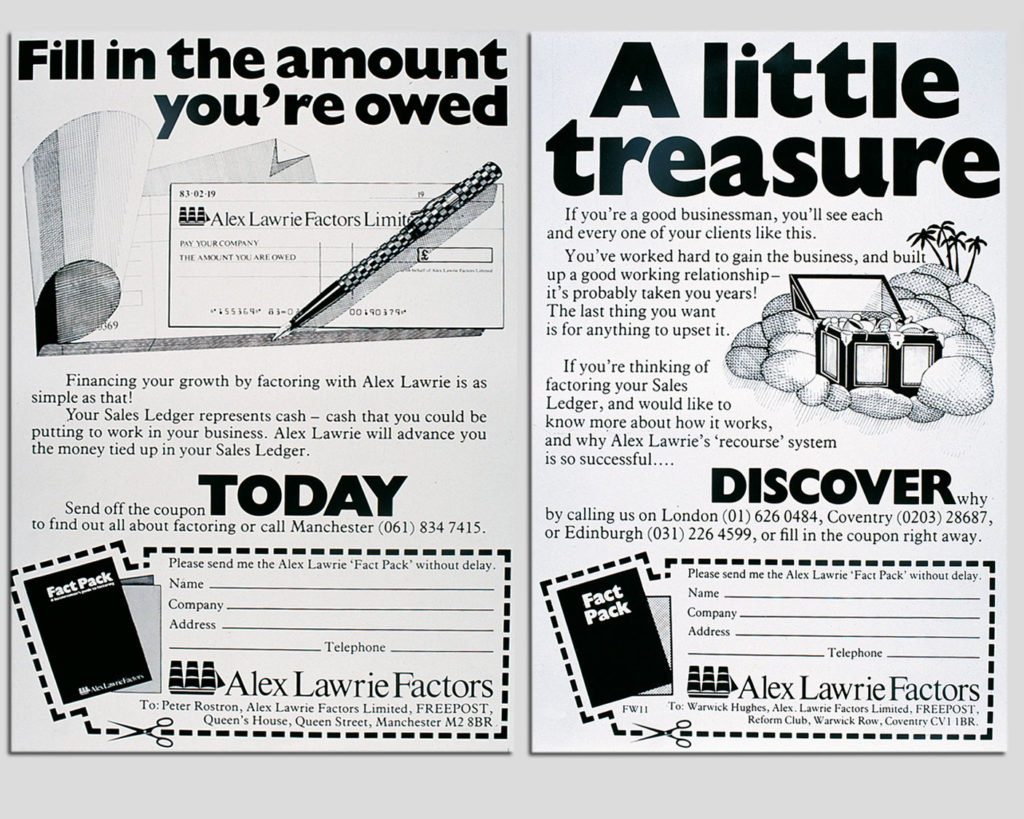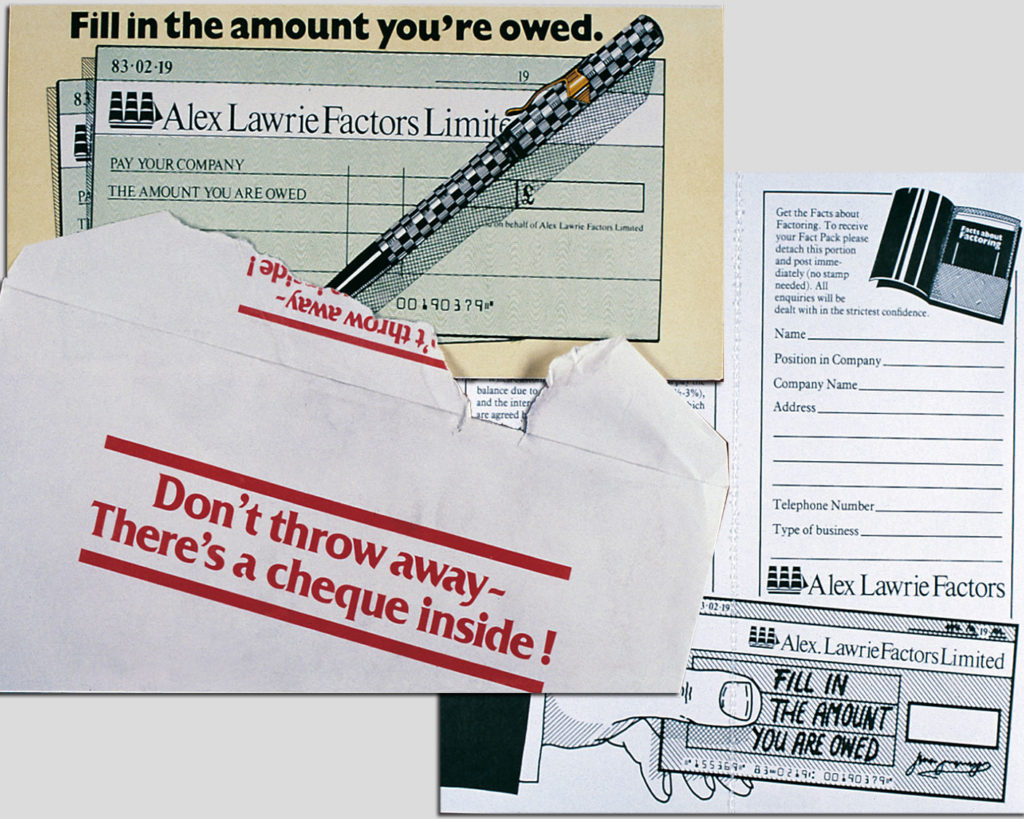 Expansion through synergy
Alongside the design consultancy, we also ran other related businesses in the 80s.
One of these ventures involved importing and distributing technical drawing instruments, with a direct mail subsidiary as well as trade sales.
We designed and produced all the promotional material in-house, including brochures, ads and posters.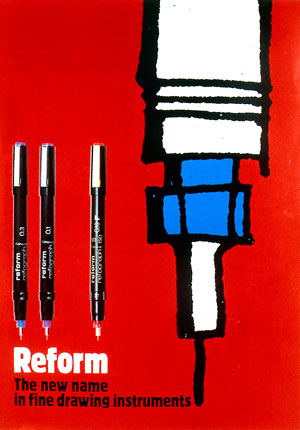 My journey as a graphic designer, an introduction
Part 01 – 1960s In the Beginning: Undergraduate work
Part 02 – 1970s The Royal College of Art & The Advent of Colour
Part 03 – 1970s Starting Out in the Real World
Part 04 – 1970s My First Major Client
Part 05 – 1970s More Than One Man
Part 06 – 1970s Striking It Lucky
Part 07 – 1970s Embracing Ground-breaking Techniques
Part 08 – 1980s Changing Roles for Designers
Part 09 – 1980s Our First Technology Client
Part 10 – 1980s Growing Through Recommendation
Part 11 – 1980s The Dream Client
Part 12 – 1980s Moving into Corporate Design
Part 13 – 1990s Ramping Up the Workload
Part 14 – 1990s Graphic Design goes Global
Part 15 – 1990s A Steep Learning Curve
Part 16 – 1990s Working for The Nation's Favourite
Part 17 – 1990s The Challenge of the Future
Part 18 – 1990s Picking up the Crumbs
Part 19 – 1990s Vested Interest
Part 20 – 1990s Setting the Standard
Part 21 – 1990s Still Growing after All These Years
Part 22 – 1990s New Business from Old
Part 23 – 1990s Keeping up with Demand
Part 24 – 1990s A Full-Service Consultancy
Part 25 – 1990s Into the Unknown
Part 26 – 2000s Learning New Tricks
Part 27 – 2000s Lifestyle Publishing Moves on