Client recommendations
The ICI account came about through our work with Scientific American, who ran their 'Innovators' campaign.
To handle the pan- European work generated by ICI, we had to create associate offices, primarily with editorial staff, in Paris, Milan, Frankfurt and Barcelona. We just lost out to Saatchi on the re-brand of ICI worldwide, something that I still have not quite forgiven myself for.
As time went on, companies drifted away from having all their creative work done in London, and country-specific campaigns were increasingly seen as the way forward.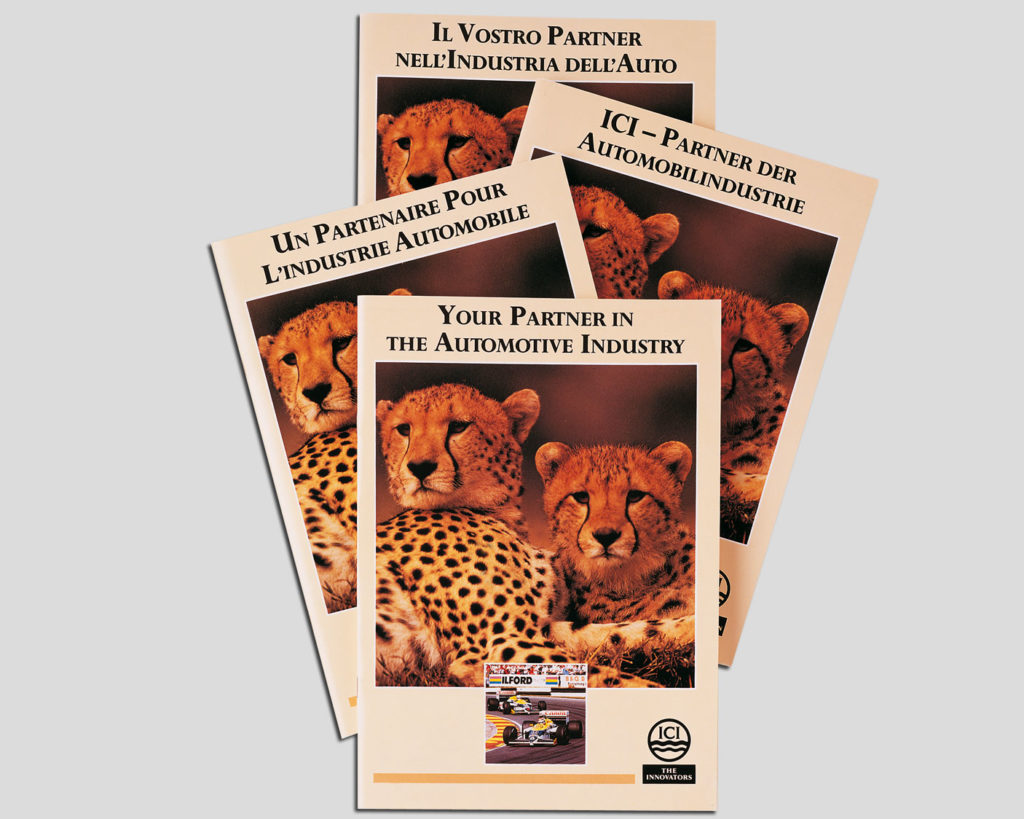 Setting the standard
Nielsen-Bainbridge is the world's largest frame and mount-board manufacturer, operating in many markets. Fortunately for us, their European headquarters was, in the 80s, based in London.
Working with a manufacturer with such market dominance allowed us to lead the industry in design terms, charting new areas where competitors would have to follow. Understanding and highlighting unique features of a manufacturer's products is a key part of a consultancy's brief.
We endeavoured to make their trade advertising do a far bigger job than simply broadcast product information. It had to be intriguing, interesting and distinctive. At the time our work was praised as highly innovative – just the sort of thing a market leader should be doing.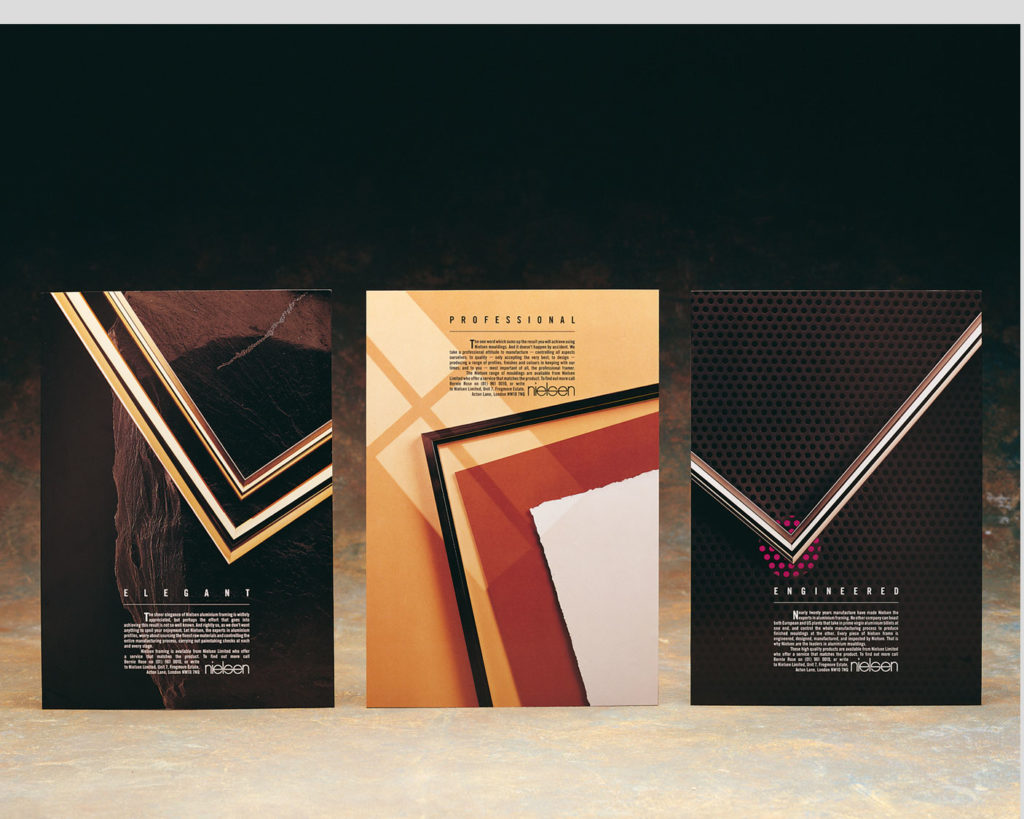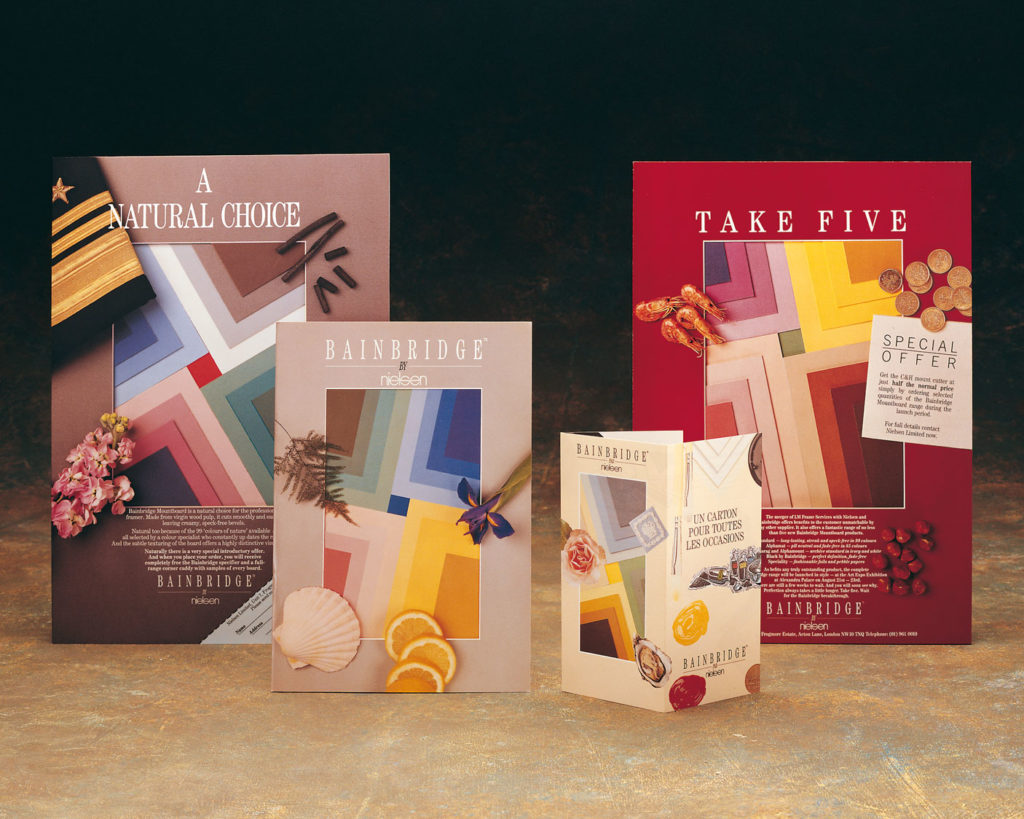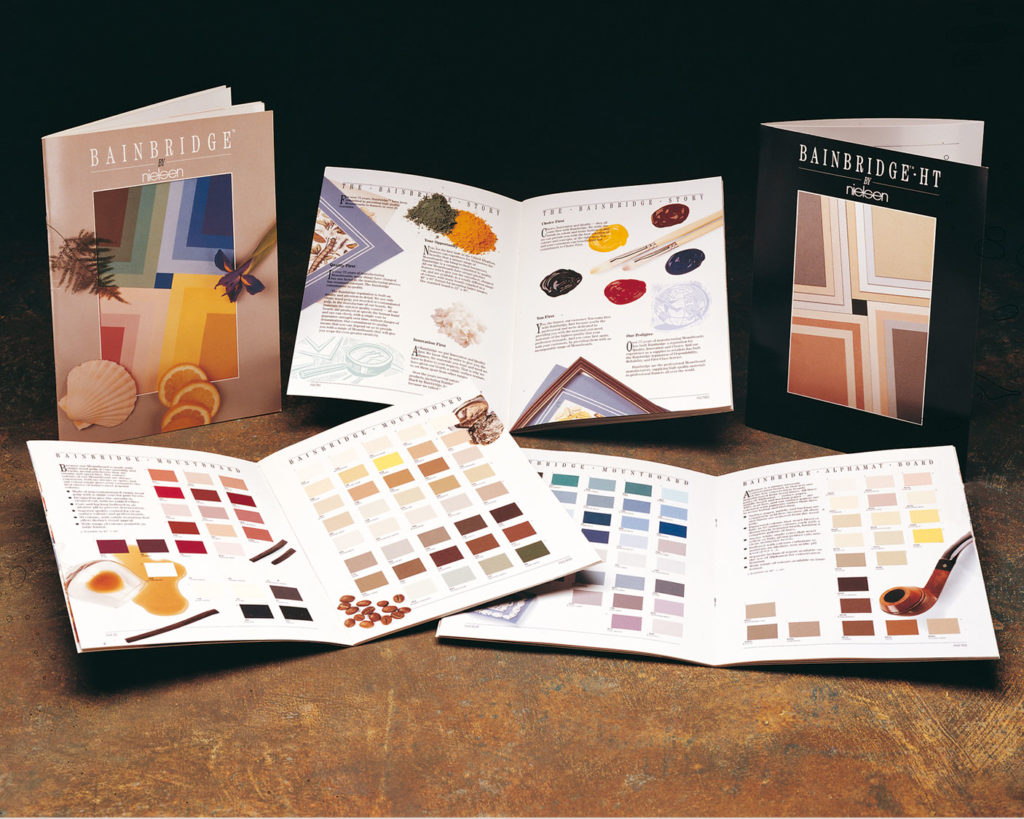 My journey as a graphic designer, an introduction
Part 01 – 1960s In the Beginning: Undergraduate work
Part 02 – 1970s The Royal College of Art & The Advent of Colour
Part 03 – 1970s Starting Out in the Real World
Part 04 – 1970s My First Major Client
Part 05 – 1970s More Than One Man
Part 06 – 1970s Striking It Lucky
Part 07 – 1970s Embracing Ground-breaking Techniques
Part 08 – 1980s Changing Roles for Designers
Part 09 – 1980s Our First Technology Client
Part 10 – 1980s Growing Through Recommendation
Part 11 – 1980s The Dream Client
Part 12 – 1980s Moving into Corporate Design
Part 13 – 1990s Ramping Up the Workload
Part 14 – 1990s Graphic Design goes Global
Part 15 – 1990s A Steep Learning Curve
Part 16 – 1990s Working for The Nation's Favourite
Part 17 – 1990s The Challenge of the Future
Part 18 – 1990s Picking up the Crumbs
Part 19 – 1990s Vested Interest
Part 20 – 1990s Setting the Standard
Part 21 – 1990s Still Growing after All These Years
Part 22 – 1990s New Business from Old
Part 23 – 1990s Keeping up with Demand
Part 24 – 1990s A Full-Service Consultancy
Part 25 – 1990s Into the Unknown
Part 26 – 2000s Learning New Tricks
Part 27 – 2000s Lifestyle Publishing Moves on