A catalogue of catalogues
In the last 10 years we have worked with clients who still produce catalogues, both for their trade customers in the case of Nielsen Bainbridge, and for retail customers in the case of Peony – a supplier of high-end artificial flowers and plants.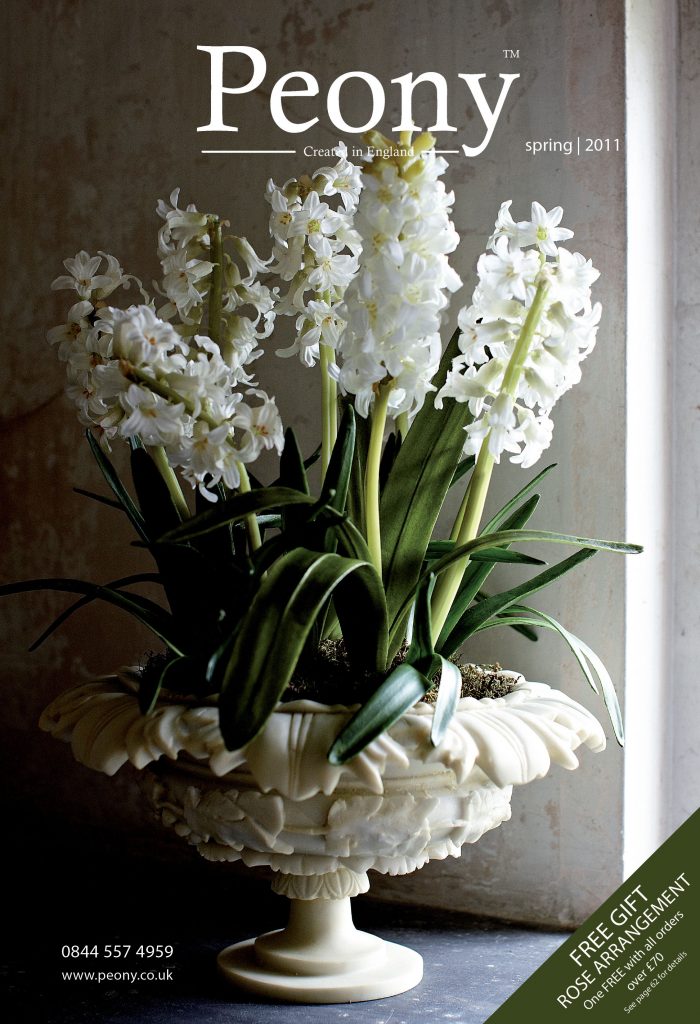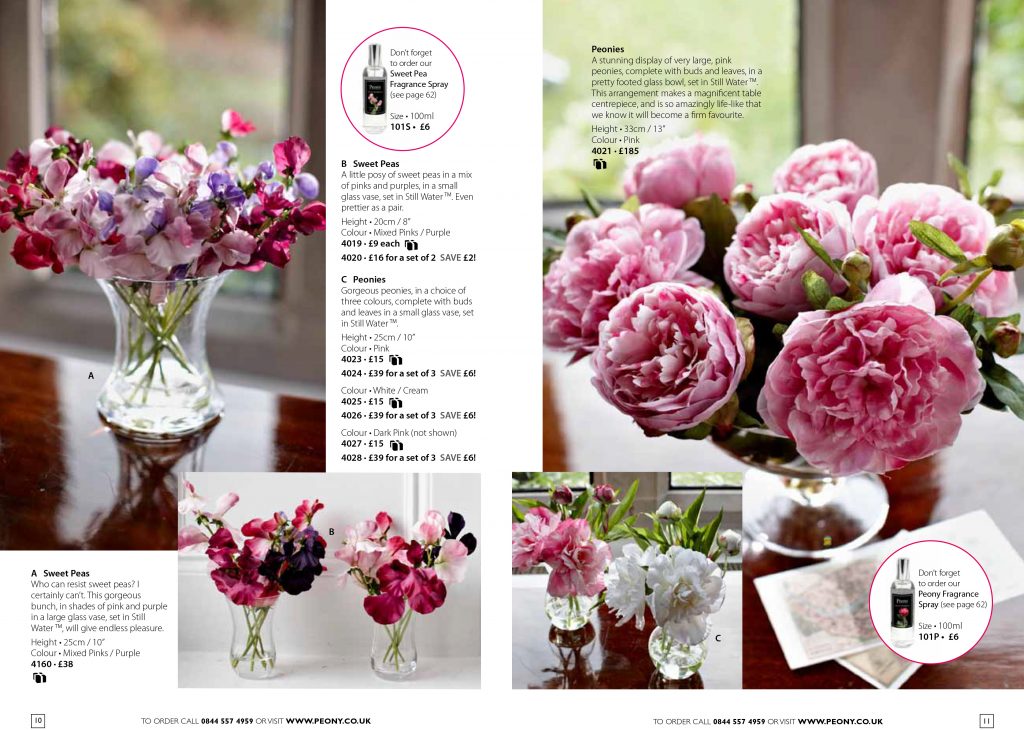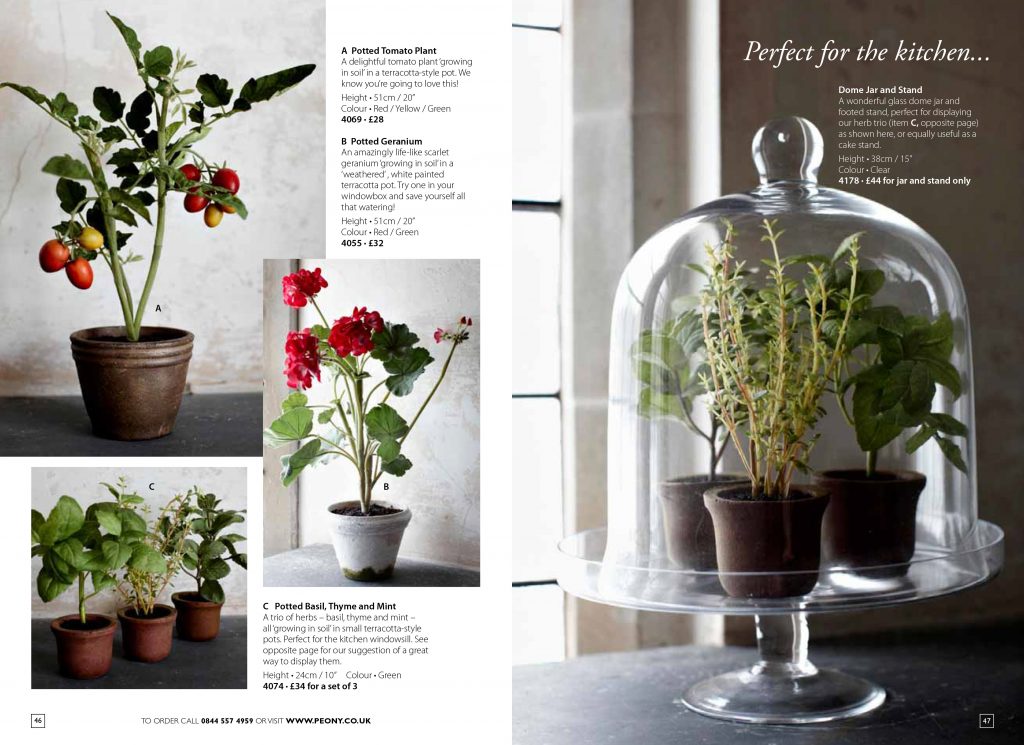 Using our experience of many years, we have been able to advise our clients on all aspects of the design and marketing process, bringing together teams of photographers, copywriters, PR consultants, printers and fulfilment houses.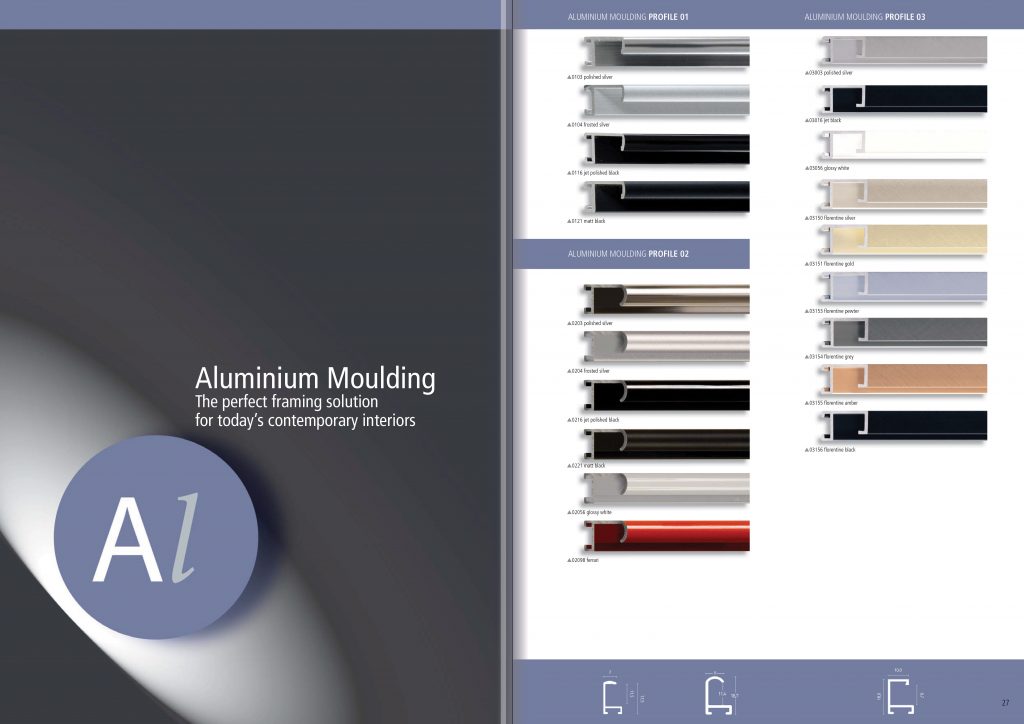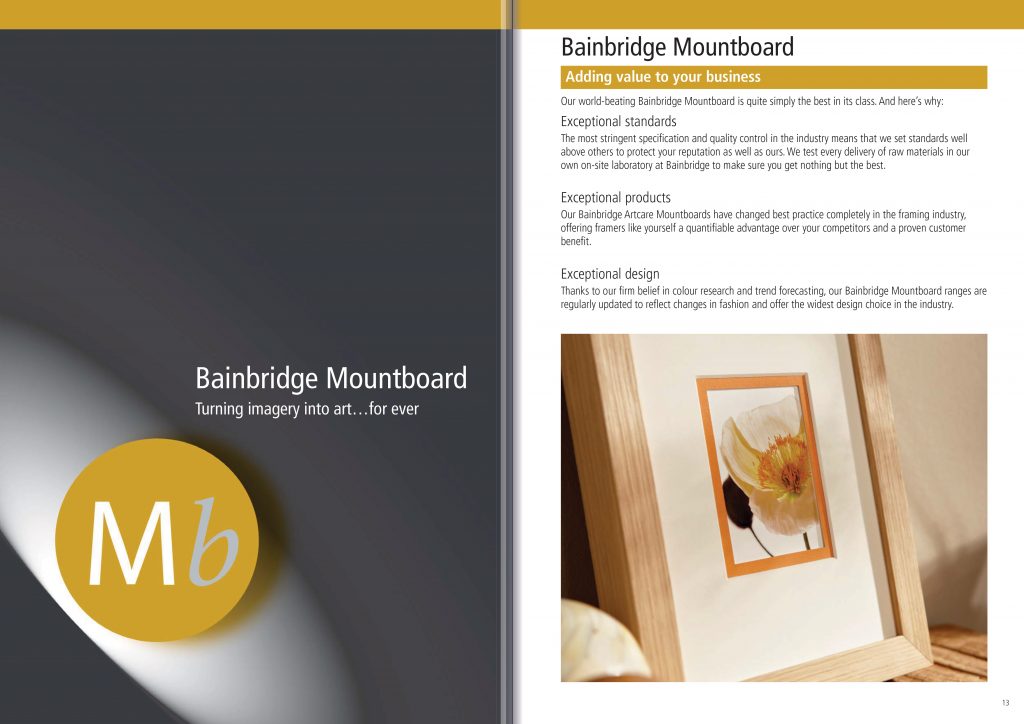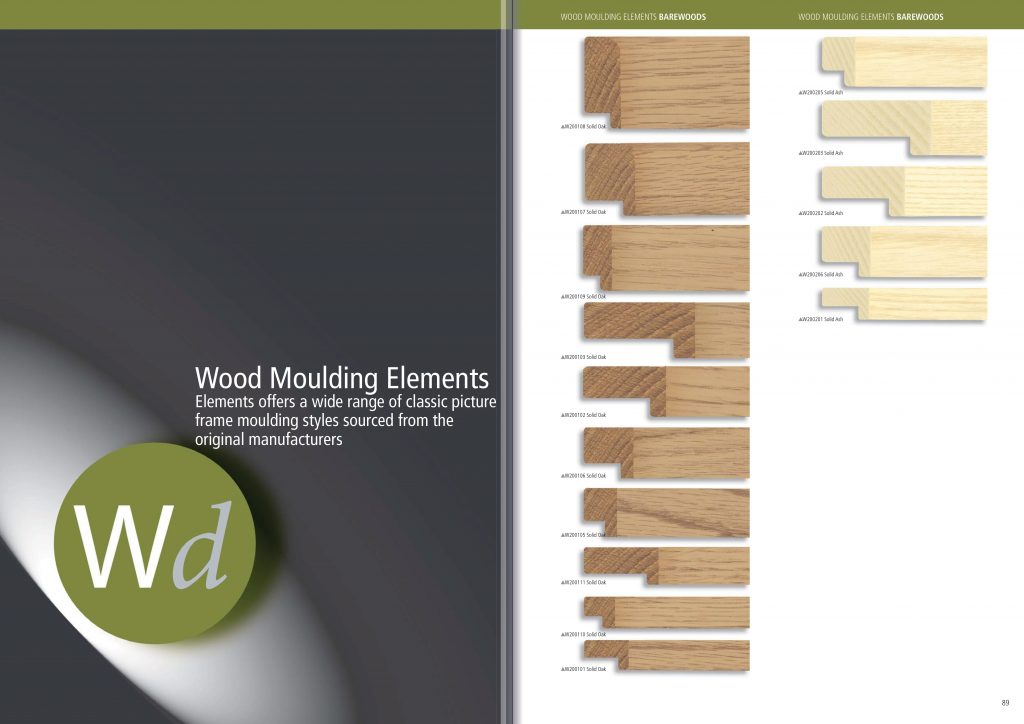 Once the design has been settled technical photography is required to make the samples as close to life as possible. This entails many hours working with the retoucher finessing the digital images.
Fortunately, some things never change, and catalogues still remain a major source of work for designers, photographers and writers. There are automated production systems available, but clients still want to stand out in competitive markets.
My journey as a graphic designer, an introduction
Part 01 – 1960s In the Beginning: Undergraduate work
Part 02 – 1970s The Royal College of Art & The Advent of Colour
Part 03 – 1970s Starting Out in the Real World
Part 04 – 1970s My First Major Client
Part 05 – 1970s More Than One Man
Part 06 – 1970s Striking It Lucky
Part 07 – 1970s Embracing Ground-breaking Techniques
Part 08 – 1980s Changing Roles for Designers
Part 09 – 1980s Our First Technology Client
Part 10 – 1980s Growing Through Recommendation
Part 11 – 1980s The Dream Client
Part 12 – 1980s Moving into Corporate Design
Part 13 – 1990s Ramping Up the Workload
Part 14 – 1990s Graphic Design goes Global
Part 15 – 1990s A Steep Learning Curve
Part 16 – 1990s Working for The Nation's Favourite
Part 17 – 1990s The Challenge of the Future
Part 18 – 1990s Picking up the Crumbs
Part 19 – 1990s Vested Interest
Part 20 – 1990s Setting the Standard
Part 21 – 1990s Still Growing after All These Years
Part 22 – 1990s New Business from Old
Part 23 – 1990s Keeping up with Demand
Part 24 – 1990s A Full-Service Consultancy
Part 25 – 1990s Into the Unknown
Part 26 – 2000s Learning New Tricks
Part 27 – 2000s Lifestyle Publishing Moves on