The dream client
Letraset and I grew up together. As the graphics industry grew rapidly through the 80s, so did we. The scope and range of the business grew so quickly that we were regularly briefed two or three times a day on new projects.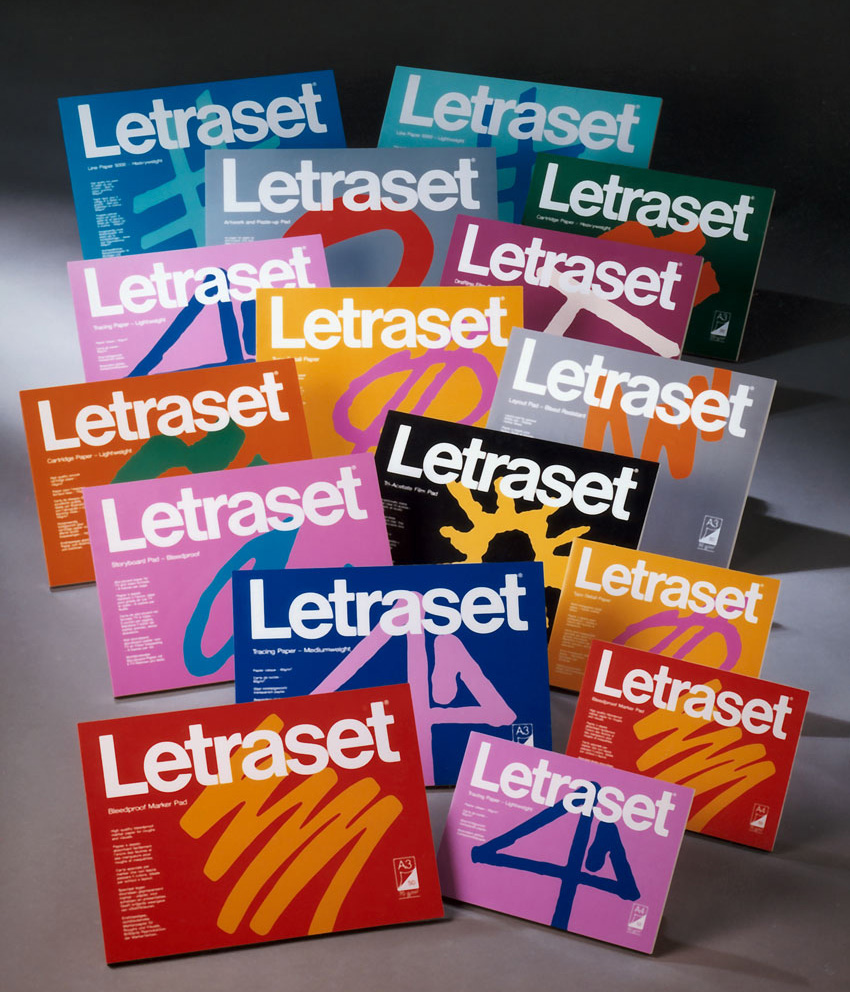 We produced marketing material on a grand scale, sometimes with 12 separate language editions, including Japanese.
In the early 80's, we produced a promotional package for the transfer lettering giant which was truly ground-breaking in concept and visual style. Including posters, leaflets, box packaging and advertising, each new release of a 'limited edition' font for the Letragraphica range provided us with a major creative challenge.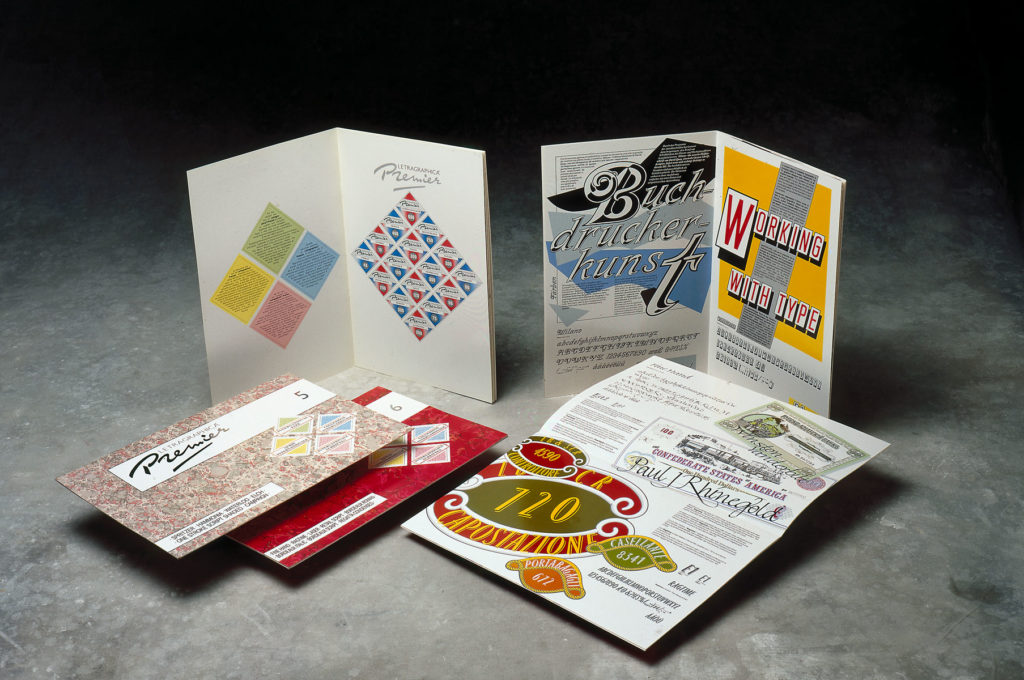 Content versus technique
So many special effects can be achieved today, courtesy of programs such as Photoshop, that it is hard to imagine a time when what you saw was what you got.
How much harder creatives had to work when they were reliant on a sharp copy line and an eye-catching image – no browsing through stock image libraries to find something vaguely appropriate, as one sees so often these days.
Maybe it's because I'm a Londoner…
One could not help wanting to work for London Transport, and have one's work receive such high visibility and feel so much a part of London life.
Although the marketing department was besieged with designers queuing up to work for them, our low-key, modest approach gave us a foot in the door from which we grew the business.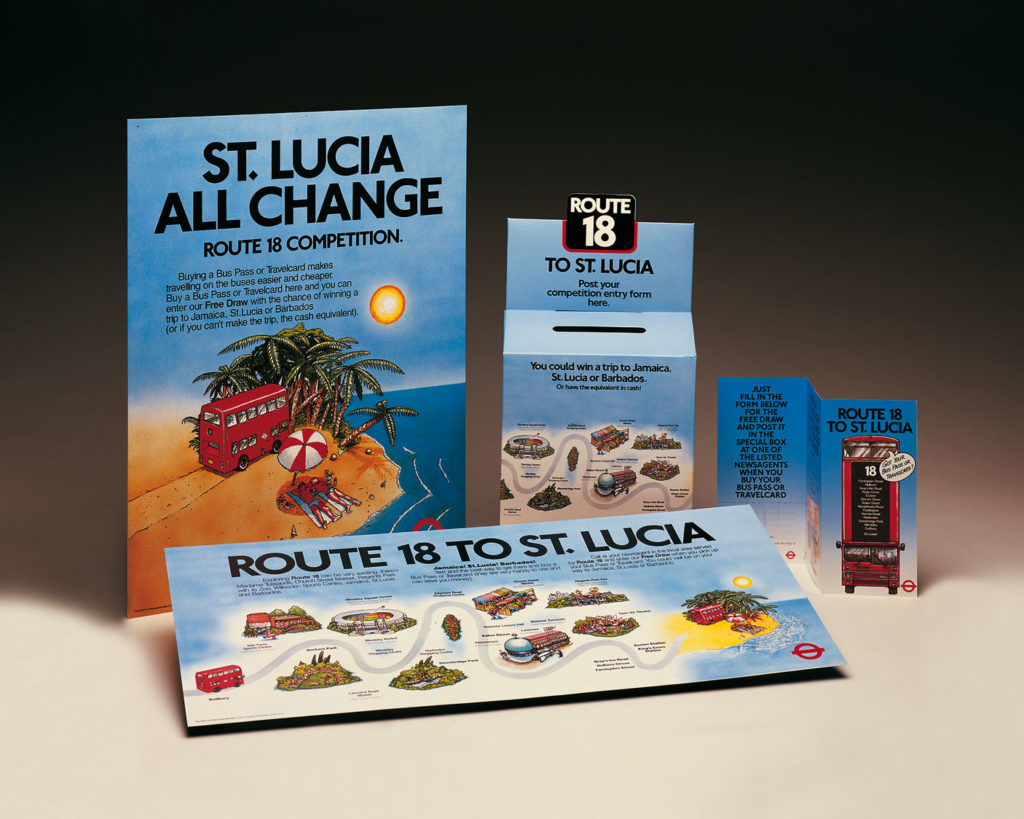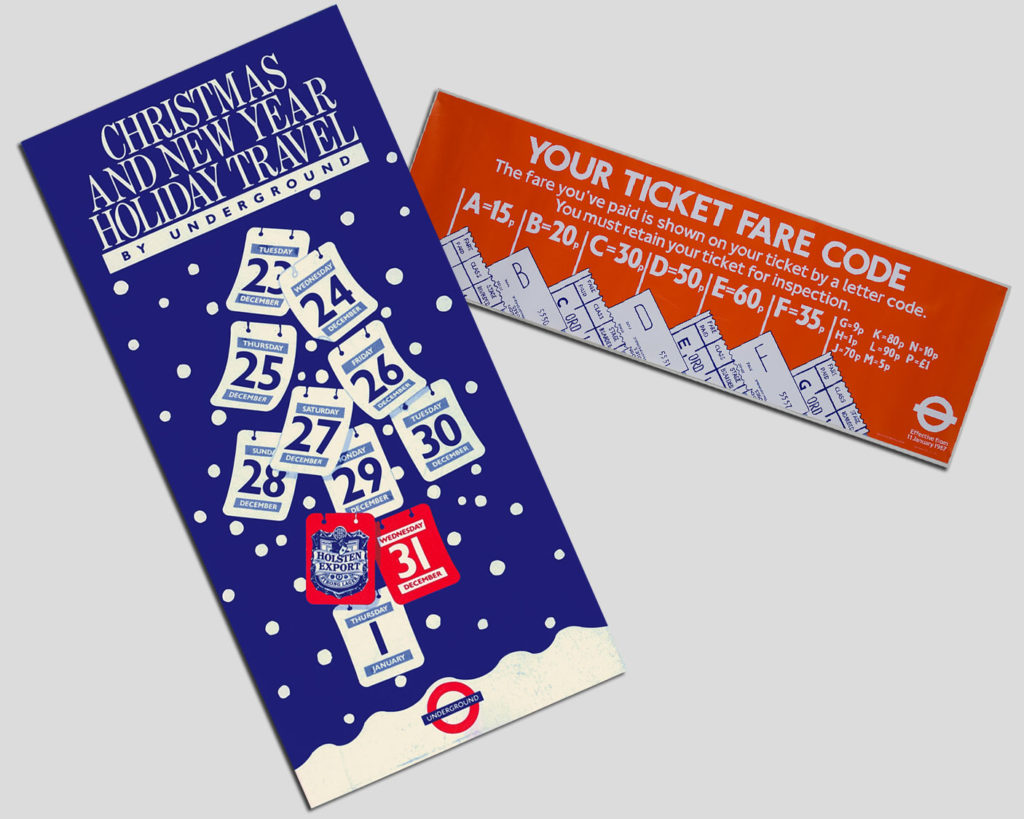 Clients from clients
Working for the business to business consultancy Research Services Ltd in the 80s opened the door to a whole raft of their clients who would have been extremely difficult to reach by other means – Time, Fortune, Business Week, Financial Times, International Herald Tribune, The Economist and many others, all of whom became clients and instrumental in building our international reputation.
This was part of our strategic client list-building, which we preferred to seeking the type of clients who would forbid you from working for others in the same industry.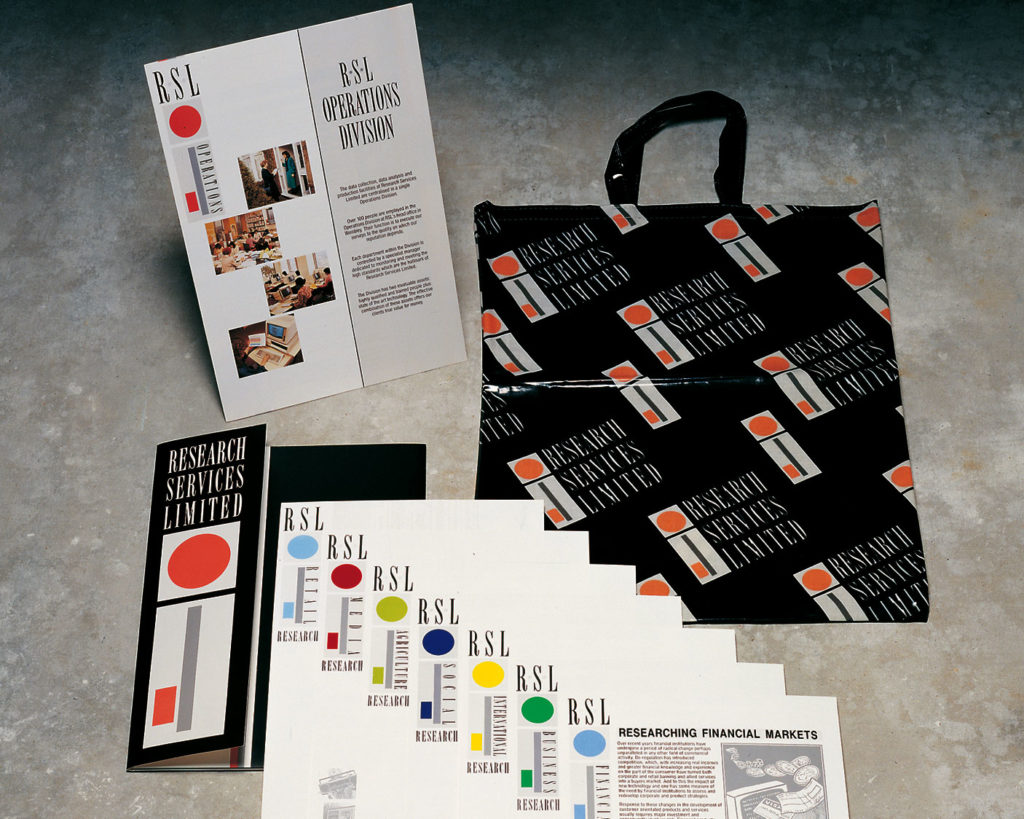 Those were the days
A job we completed in the early 80s for publisher Mitchell Beazley reminds me that design budgets have not always been so restrictive.
It was only after I had been working for a few years that I first came across the word 'budget'. Jobs used to cost what they cost, and I do not recall clients ever complaining about the price – provided they got what they wanted of course.
Working on the promotion of these city guides meant that someone actually had to visit the places to collect the pieces of ephemera we used – such was the life of a designer. Charging business-class flights and 5-star hotels was not unusual.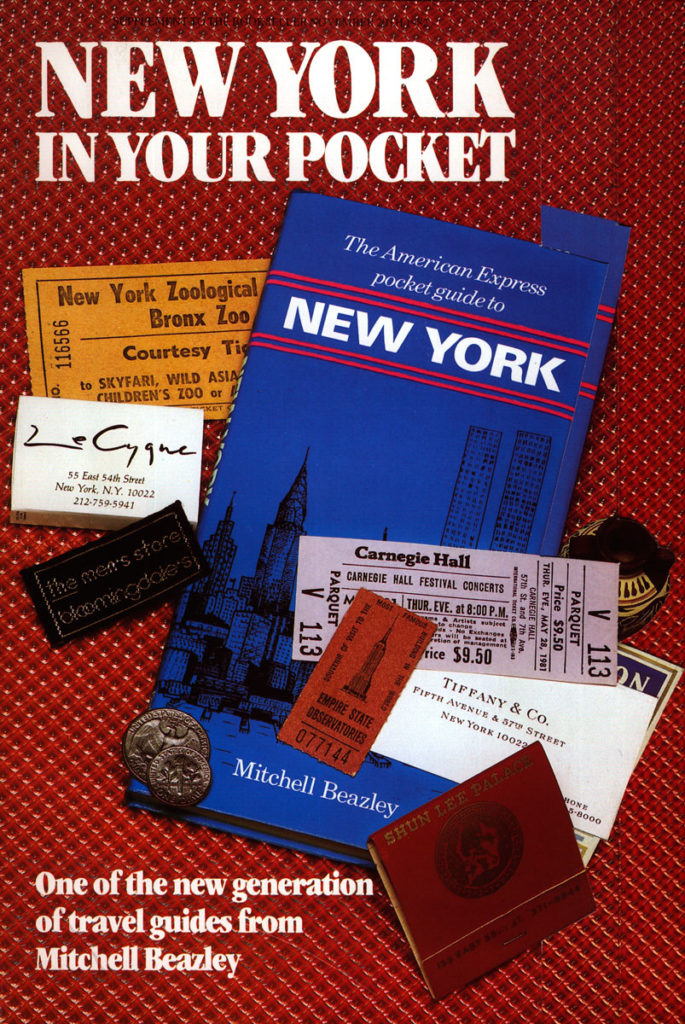 My journey as a graphic designer, an introduction
Part 01 – 1960s In the Beginning: Undergraduate work
Part 02 – 1970s The Royal College of Art & The Advent of Colour
Part 03 – 1970s Starting Out in the Real World
Part 04 – 1970s My First Major Client
Part 05 – 1970s More Than One Man
Part 06 – 1970s Striking It Lucky
Part 07 – 1970s Embracing Ground-breaking Techniques
Part 08 – 1980s Changing Roles for Designers
Part 09 – 1980s Our First Technology Client
Part 10 – 1980s Growing Through Recommendation
Part 11 – 1980s The Dream Client
Part 12 – 1980s Moving into Corporate Design
Part 13 – 1990s Ramping Up the Workload
Part 14 – 1990s Graphic Design goes Global
Part 15 – 1990s A Steep Learning Curve
Part 16 – 1990s Working for The Nation's Favourite
Part 17 – 1990s The Challenge of the Future
Part 18 – 1990s Picking up the Crumbs
Part 19 – 1990s Vested Interest
Part 20 – 1990s Setting the Standard
Part 21 – 1990s Still Growing after All These Years
Part 22 – 1990s New Business from Old
Part 23 – 1990s Keeping up with Demand
Part 24 – 1990s A Full-Service Consultancy
Part 25 – 1990s Into the Unknown
Part 26 – 2000s Learning New Tricks
Part 27 – 2000s Lifestyle Publishing Moves on