Little Britain
Early on, we gained skills and experience working in foreign languages, and developed some simple strategies to handle this kind of work. It seems almost quaint that back in the late 90s we were so insular here in the UK, but it did mean that our skills commanded a high premium.
This was a typical area of extra revenue for designers where they could add value, but this has since all but disappeared as language versions of promotional material are now produced locally using the designer's original files. There were a number of these little 'add-ons' that we were able to offer which boosted the bottom line.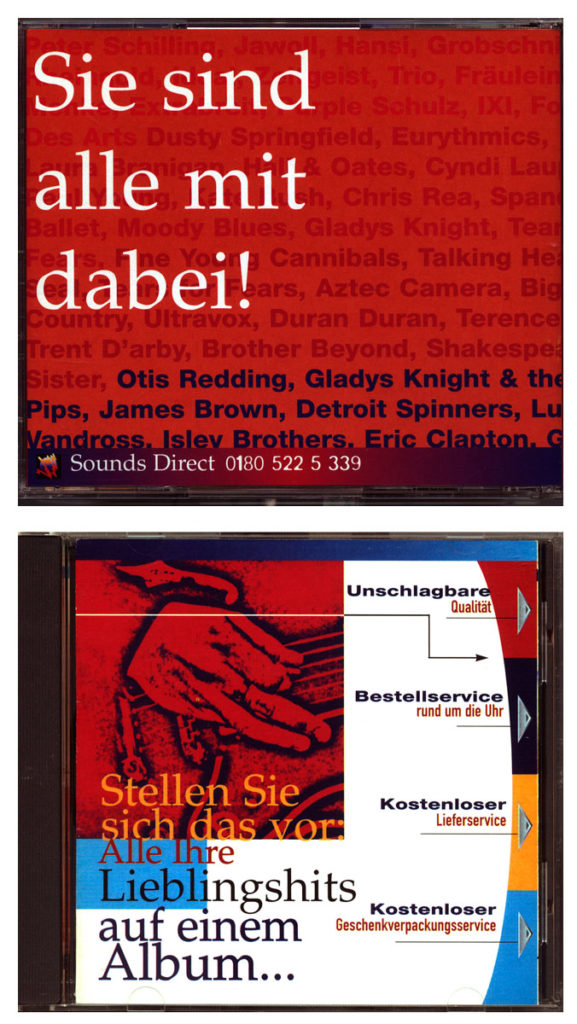 Race against time
A huge project in the early 90s came in the form of the creative and production work of a complete programme of educational, marketing and promotional material for Letraset's ground-breaking range of graphic design software.
Their suite of programs – 'DesignStudio', 'ImageStudio', 'FontStudio', 'LetraStudio' and 'ColorStudio' – were forerunners of Adobe's now ubiquitous range including Photoshop and Illustrator, beloved of Apple MAC users around the world.
Understanding how this software could be used and what it could achieve was at the core of this project, and our challenge.
The products were in the very early stages of development and were prone to numerous glitches. Sadly, for Letraset, they failed to seize the initiative with this new technology and delayed in bringing it to market, so losing out to more aggressive competitors.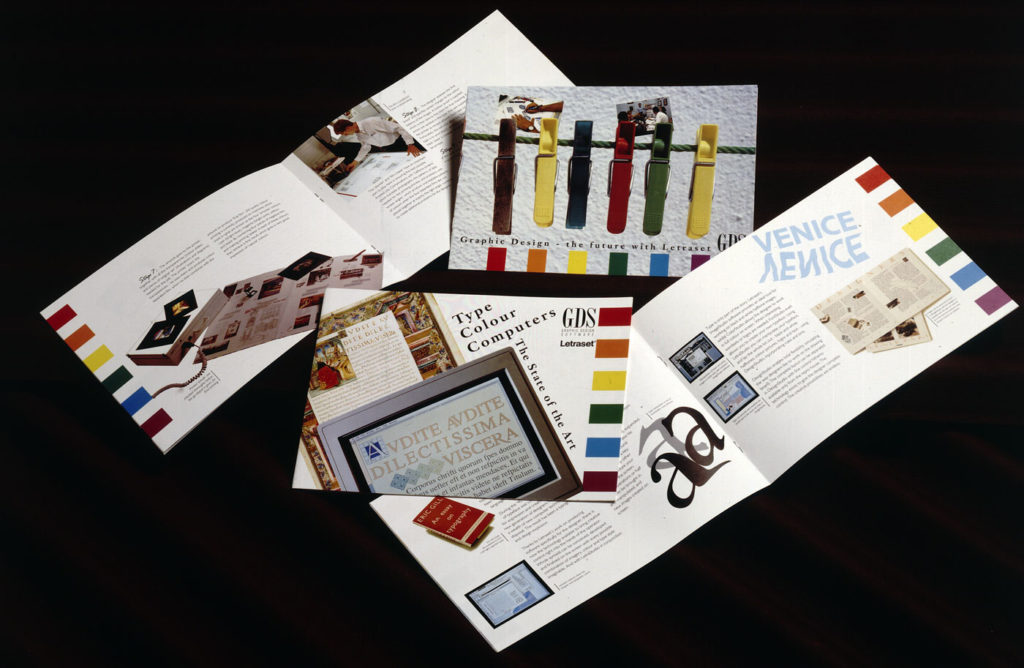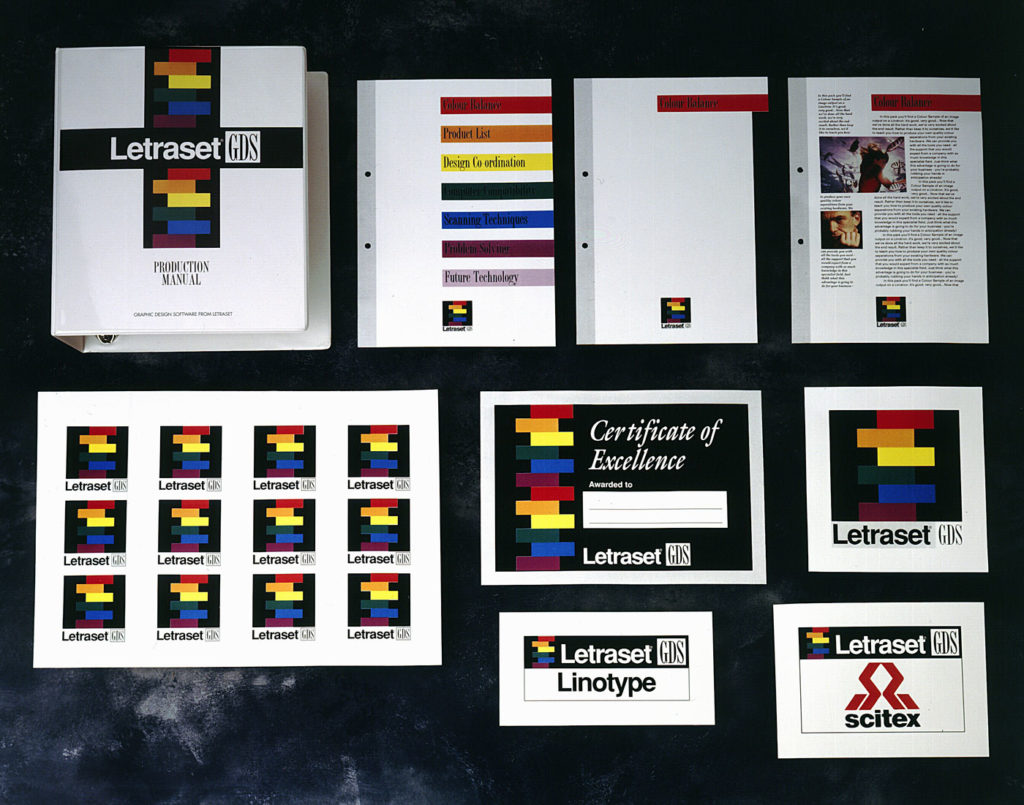 Designers turn typesetters
In conjunction with Letraset, type designers Monotype launched a range of digital typefaces in the early 90s, some on floppy disc and some on CD.
We were asked to produce the branding, packaging and promotion for the product. Not really understanding how they would be sold, we guessed designers would buy them in their local art store.
This was long before the advent of internet sales and downloads.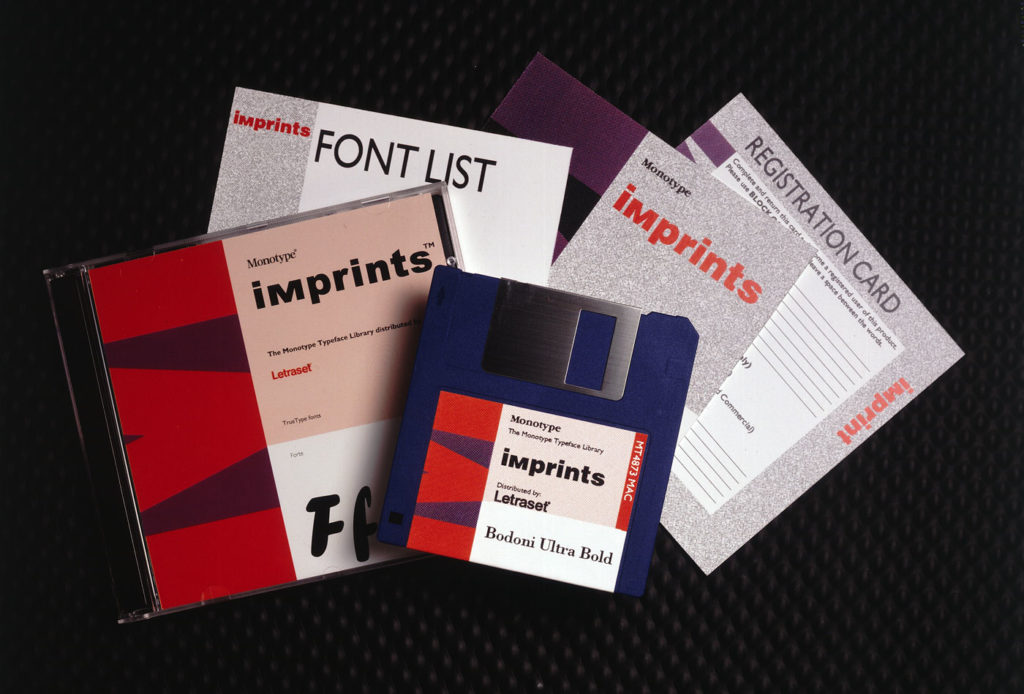 My journey as a graphic designer, an introduction
Part 01 – 1960s In the Beginning: Undergraduate work
Part 02 – 1970s The Royal College of Art & The Advent of Colour
Part 03 – 1970s Starting Out in the Real World
Part 04 – 1970s My First Major Client
Part 05 – 1970s More Than One Man
Part 06 – 1970s Striking It Lucky
Part 07 – 1970s Embracing Ground-breaking Techniques
Part 08 – 1980s Changing Roles for Designers
Part 09 – 1980s Our First Technology Client
Part 10 – 1980s Growing Through Recommendation
Part 11 – 1980s The Dream Client
Part 12 – 1980s Moving into Corporate Design
Part 13 – 1990s Ramping Up the Workload
Part 14 – 1990s Graphic Design goes Global
Part 15 – 1990s A Steep Learning Curve
Part 16 – 1990s Working for The Nation's Favourite
Part 17 – 1990s The Challenge of the Future
Part 18 – 1990s Picking up the Crumbs
Part 19 – 1990s Vested Interest
Part 20 – 1990s Setting the Standard
Part 21 – 1990s Still Growing after All These Years
Part 22 – 1990s New Business from Old
Part 23 – 1990s Keeping up with Demand
Part 24 – 1990s A Full-Service Consultancy
Part 25 – 1990s Into the Unknown
Part 26 – 2000s Learning New Tricks
Part 27 – 2000s Lifestyle Publishing Moves on