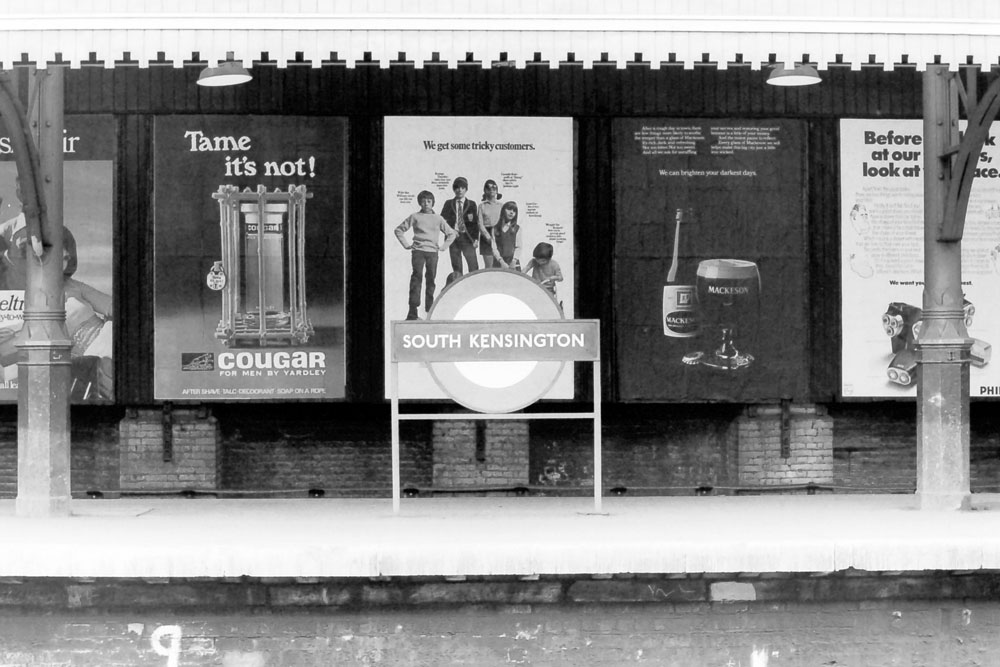 London's underground train network, better known as The Tube, is an amalgamation of several different railway companies incorporated into a unified body under public ownership in the 1930s. The identities of the constituent companies are still very evident today in the style of stations, the names of the lines and the construction of the tunnels. One of those lines, the Circle Line, was unique in that until it was broken in 2009 it ran as its name suggests in a circle.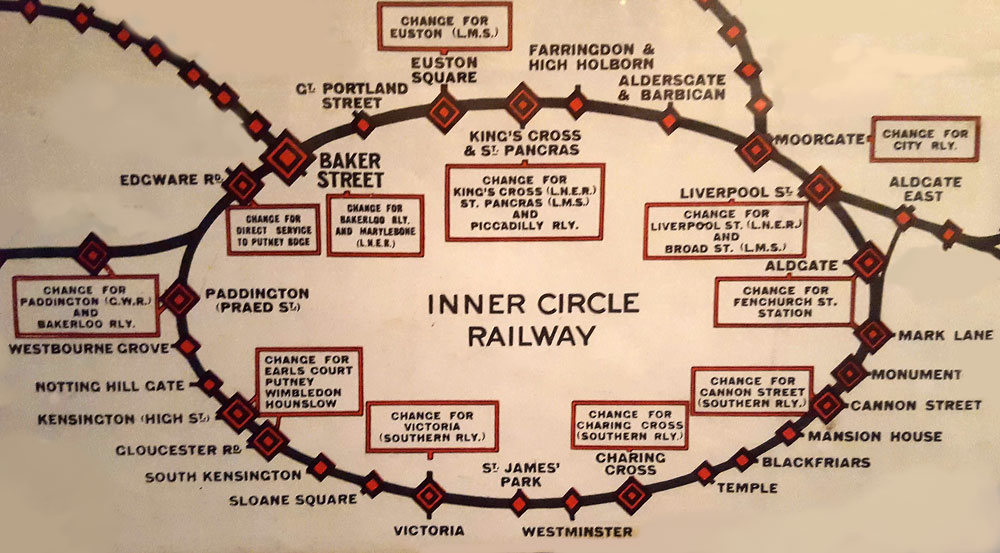 An early map of the Circle Line with the initials of various railway companies
I became fascinated by the idea of a journey without a beginning or an end when I frequently used the line during my student days, often commencing my journeys at South Kensington after leaving the Snake Pit (a public house in the station) and riding round in a full circle before heading off home.
Currently I am transferring the photographs I took at the time and used in a slide projector audio-visual piece to a web friendly video format.
Projections & Control Studies
---
Projections, innate and vital signs of power is a series of work clustered around the idea of manipulating power, controlling it and also making objects and signs imbued with mystical powers.
Other studies in this series are (08) SEVILLE, devotional objects in Seville's magnificent cathedral sparked this idea; (09) MEMORY THEATRE, a store of worldly knowledge; (13) CONTROLS, dials, switches and flickering screen controlling powerful forces; (14) CIRCLE LINE, thinking about a journey without a beginning or end; (16) NORTHERN FRANCE, landscape sculpted by wind and rain; (18) GAMES, are games just metaphors for life?; (20) FILIPPO LIPPI, what did quattrocento painters want to hide?; (30) PHOENIX, the power and protection of marks and symbols; (03) TURNER (LATE), techniques of a great artist.