Paintings of the early Renaissance have always held a fascination for me. While the colours and artistry are brilliant, it is the compositions that hold my attention. The scenes are deliberately posed in a way prescient of photography, but photography with a difference where the perspective and scale can be manipulated to carefully compose the scene.
In this project I am attempting to visualise the way in which the scene is constructed outside the frame imposed by the artist – in other words, what it is that they did not want us to see.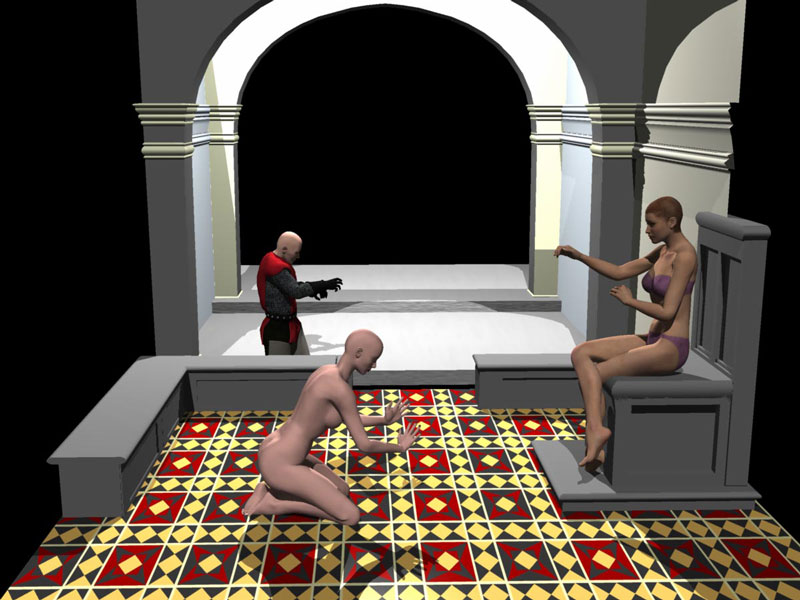 Projections & Control Studies
---
Projections, innate and vital signs of power is a series of work clustered around the idea of manipulating power, controlling it and also making objects and signs imbued with mystical powers.
Other studies in this series are (08) SEVILLE, devotional objects in Seville's magnificent cathedral sparked this idea; (09) MEMORY THEATRE, a store of worldly knowledge; (13) CONTROLS, dials, switches and flickering screen controlling powerful forces; (14) CIRCLE LINE, thinking about a journey without a beginning or end; (16) NORTHERN FRANCE, landscape sculpted by wind and rain; (18) GAMES, are games just metaphors for life?; (20) FILIPPO LIPPI, what did quattrocento painters want to hide?; (30) PHOENIX, the power and protection of marks and symbols; (03) TURNER (LATE), techniques of a great artist.