How I work
I work on a wide range of projects almost simultaneously and over long periods – some like (13) Fingertip power since early childhood, (06) Ascending and descending for over forty years, (14) Perpetual motion for at least thirty years. None are completed or ever will be, my intention is to continually explore these rich veins; occasionally, a piece of artwork is born out of the process.
This way of working makes perfect sense to me although some may think it a chaotic and unstructured. As my intention is to communicate and engage with others, explaining what I do is important to me, so I have given each project a series name and number.
Please use the drop-down menus to start browsing.
Background
If you only know a little about me it should come as no surprise that I think in pictures, and having spent my time so far as a conceiver and visualiser of ideas, then it follows that painting, photography and generally making marks on surfaces is my natural medium. I respond positively to anything displaying overtly graphic qualities – strong lines, vibrant colours, abstract shapes.
I work in different media – acrylic, watercolour, pen and ink, computer generated and photography. The subject dictates what I use. I happily move from painting to photography, from animation to film-making, for me, it's all just a great excuse to play and learn.
Taking up painting again after years as a graphic designer has been a great pleasure. The journey to this point started quite sometime ago in the art room at school when I decided that this would be my life.
It was fortunate that I attended Bath Academy of Art, Corsham, often described as Britain's answer to the Bauhaus at an important time when the Craig-Martins introduced me to the work of Stella and Albers. I worked with some great inspirational artists, Ian Hamilton Finlay and Jim Dine among them. Terry Frost, Howard Hodgkin, Claes Oldenburg, Michael Horovitz, the poet, and Morton Feldman, the composer, and many other respected international artists visited and lectured while I was a student there.
From there it was on to the Royal College of Art, where I studied graphics and where I worked after graduating for just as long as it took to get my own design studio off the ground. The design business flourished in the ensuing years and it counted many prominent international companies among its clients.
As a synaesthete, I find that landscapes, interior spaces and natural forms can change into abstract, ambiguous and tantalizing shapes, similar to the process I use for solving problems. The quieter abstract images I make are contemplative, they create a tranquil inner space. The primary colours of the 'Stairs' series have an opposite effect.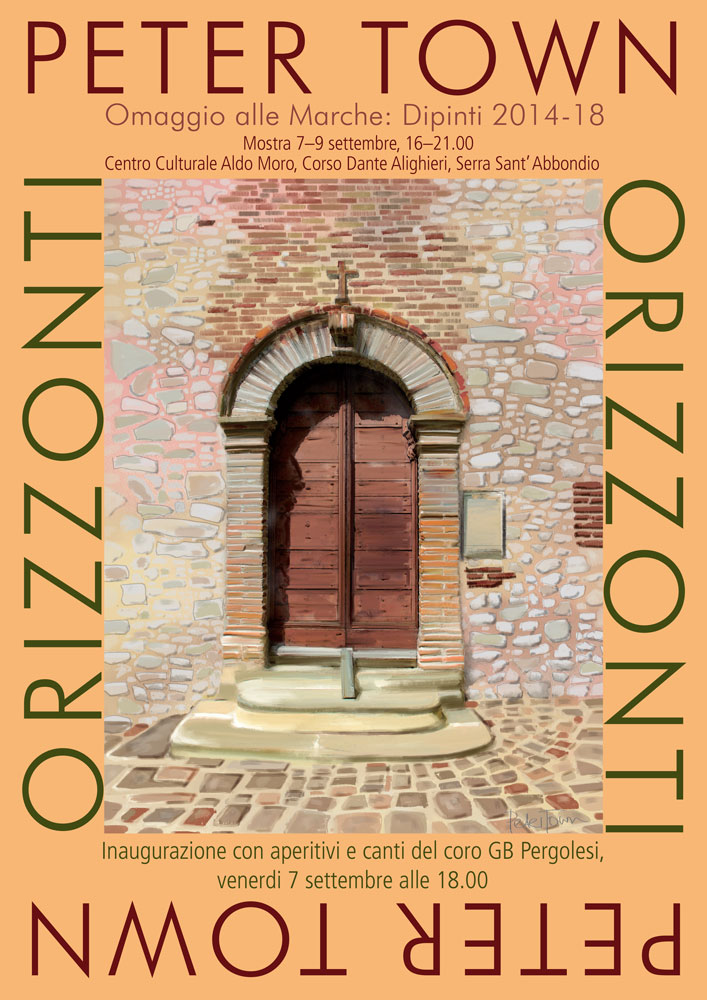 And what else?
What am I doing when I am not working in my studio? Putting my lifetime experiences to good use helping others attain success in their ventures, trying to ensure that they don't make quite as many mistakes as I did.
Find out more here.