#perpetualmotion – endless cycles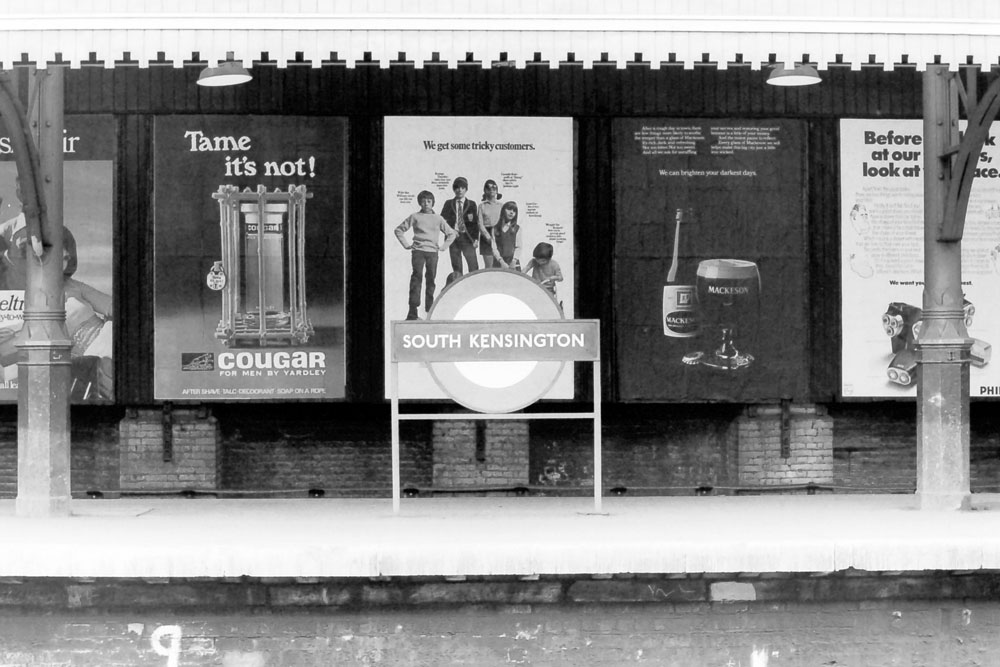 London's underground train network, better known as The Tube, is an amalgamation of several different railway companies incorporated into a unified body under public ownership in the 1930s. The identities of the constituent companies are still very evident today in the style of stations, the names of the lines and the construction of the tunnels. One of those lines, the Circle Line, was unique in that until it was broken in 2009 it ran as its name suggests in a circle.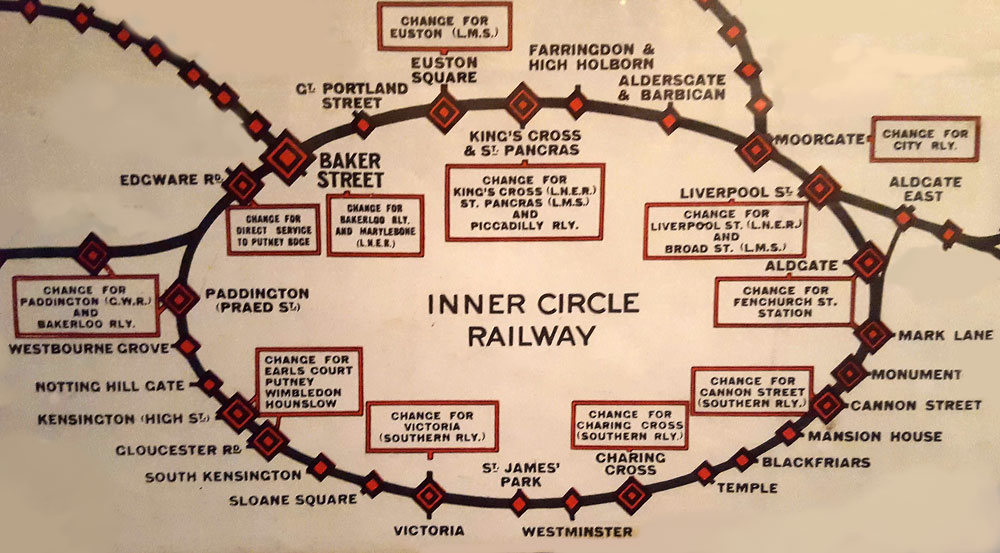 An early map of the Circle Line with the initials of various railway companies
I became fascinated by the idea of a journey without a beginning or an end when I frequently used the line during my student days, often commencing my journeys at South Kensington after leaving the Snake Pit (a public house in the station) and riding round in a full circle before heading off home.
Currently I am transferring the photographs I took at the time and used in a slide projector audio-visual piece to a web friendly video format