#curatedspaces – broad canvass
It is never easy to pin down what is quintessential to our character, but it is safe to say the English love to garden and in a singular style defined by history, climate and scale. Our garden is small in scale but filled with a wide variety of plants chosen for interest throughout the year.
There is a long tradition of artists being inspired by their gardens and in 2016 the Royal Academy of Arts put on an exhibition entitled Painting the modern garden – Monet to Matisse which was the inspiration behind this series of paintings.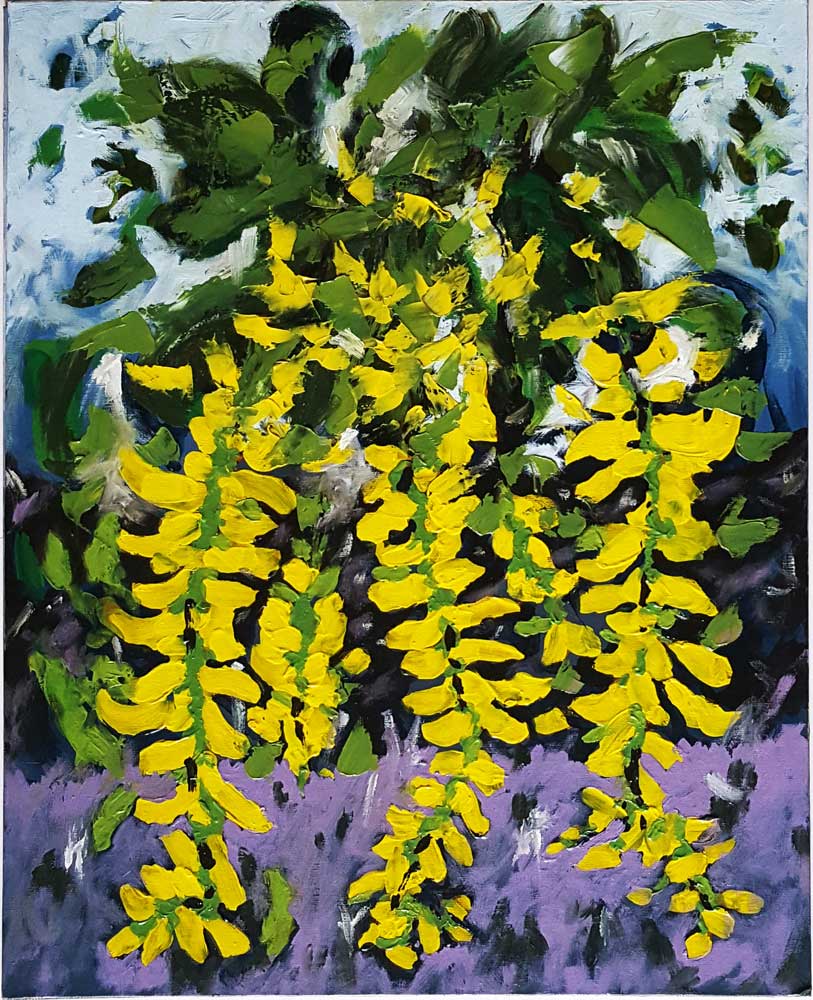 Oil sketch of a laburnum tree cascading over lilac [Cat: 0332, Laburnum, 16 x 20″ / 40 x 50 cm, Oil paint on canvass board, 2015]