#Cul-De-Sac – no way out
There are certain scenes and situations that affect us in strange ways, whether it is a feeling of déjà vu or something comforting, or perhaps we are aware of a strange sensation but are unaware of the reason behind it.
Several years ago, while staying at a run-down pension in Mons – an ancient hilltop town in the south of France, way off the beaten track – I became fascinated by this scene. The pot plant blocks off access to a short flight of stairs that lead only to a disused and locked door, creating a sense of mystery, and the adjacent chair suggests that a guard or custodian has temporarily vacated their station.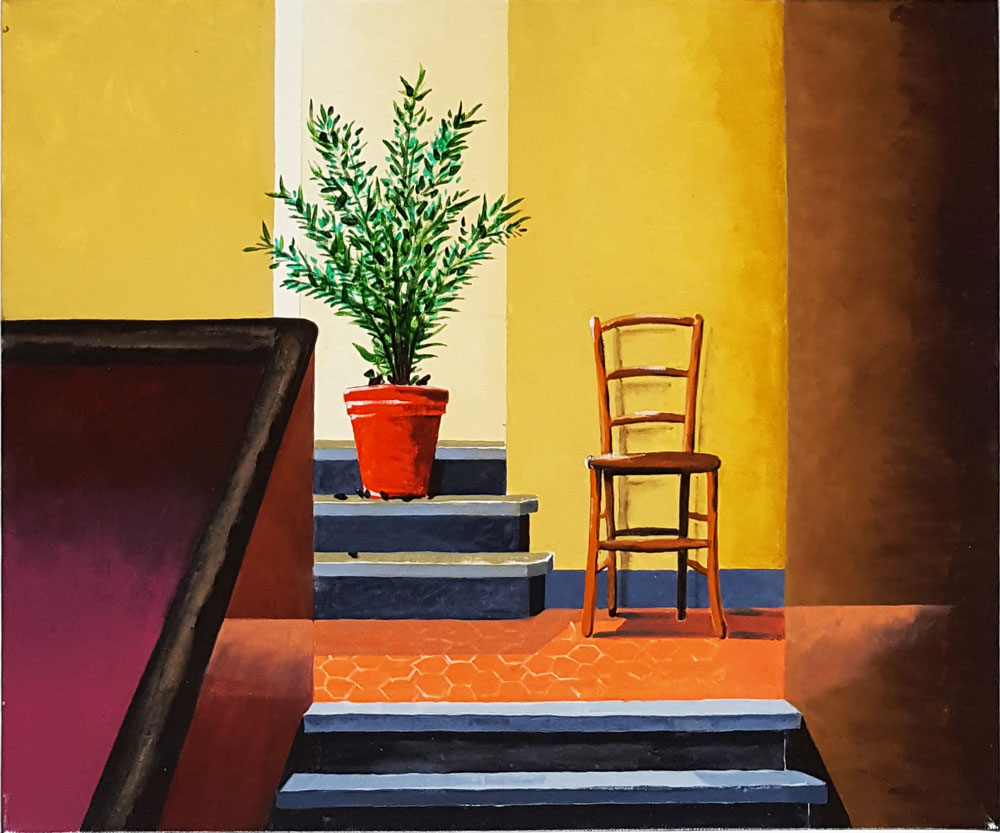 A perfectly placed pot plant and chair [Cat: 0571, Chair at the top of the stairs, 20 x 24″ / 50 x 60 cm, Oil paint on canvas board, 2013]