#allthatglitters – dreams of fortunes
With dreams of fortunes and fool's gold, dynamic crystalline geometries both reflective and translucent, rocks provide a fascinating subject to study. Holding a piece of rock is akin to holding the earth's history in your hands, and it can be imagined as a whole mountain range in miniature. I find it very difficult to describe rocks visually. They hold a fascination for me, and I regularly seek out examples of other artists' work for inspiration.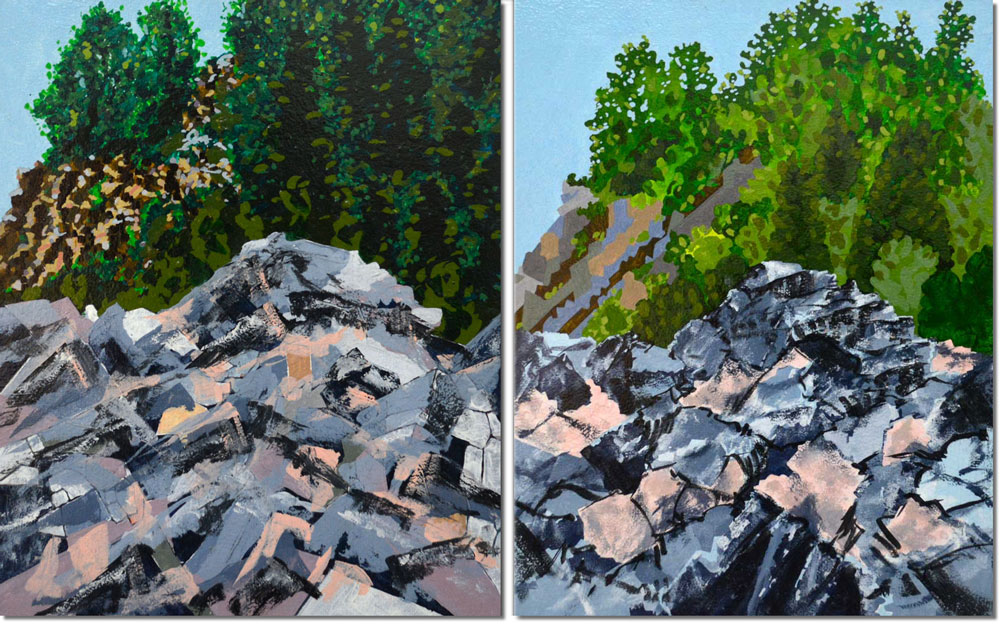 Rocks is part of a series of works inspired by nature. While they provide life-long sources of interest, these subjects ultimately form the basis of my abstract paintings which are both hard-edged and yet fluid in appearance. Rocks tells the story of the earth's origins through their faceted shapes and multiple forms, from tiny gemstones to imposing granite rock faces.