Cycladic female fertility figures are fascinatingly androgynous compared with the Venus of Willendorf and more familiar depictions of fertility by early artists, but they are no less appealing in form and they catch the attention of museum goers.
After fuelling my own fascination with drawings and models, I now want to bring them alive in a 3D animation to explore how they would move, speak, and what personality characteristics would suit their intriguing body shapes.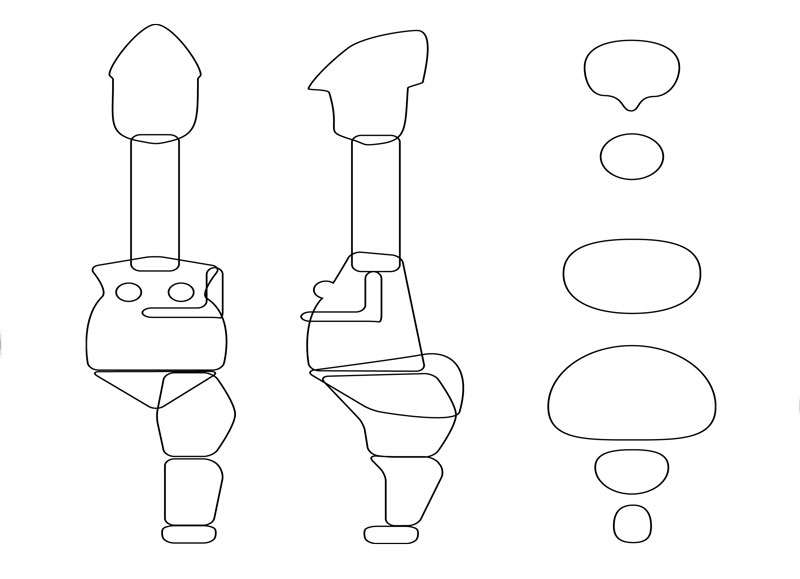 Human relations Studies
---
Human Relations is a series of works based around how we react to each other, our surroundings and how we make sense of what we find.
Other studies in this series are (02) BURNHAM OVERY STAITHE, the North Norfolk coast, shifting tides and places; (04) MYTHOLOGY, reinterpreting myths to fit a modern life; (05) PORTRAITS, more than mere paint on canvas; (12) EAST DEAN QUARTET, exploring themes of birth, discovery, power and fate; (19) CYCLADIC WOMAN, bring to life these ancient statues; (33) LATE CHOKOLATE, living dreams and understanding life.